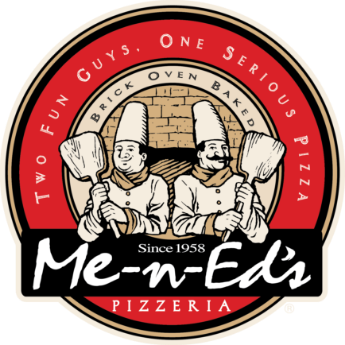 Pizza Night Fundraiser
Pizza night fundraisers are a great way for you to involve families and the neighborhood in raising money for your school or non-profit organization.
Here's how it works:
You choose a mutually available Monday - Wednesday Pizza Night Date and a mutually available location.
Call Me-n-Ed's corporate office at (559) 432-0399 to set up your Pizza Night Fundraiser at least 2 weeks in advance.
Send out eBlast and social media content, provided by Me-n-Ed's, to your non-profit family and friends prior to the event.
Enjoy your event (only available on phone orders for takeout and delivery).
Your organization will receive a percentage profit for every pizza purchased in your organization's name at the event. You will receive your check within 2 to 3 weeks after the event.
Pizza Night Fundraisers can be held on any mutually available Monday - Wednesday.
Pizza Night Fundraisers are reserved for qualifying, non-profit organizations.
Pizza Night Fundraisers are limited to once every 3 months, with a maximum of 4 times a year per approved organization.
Me-n-Ed's will give you a template for eBlast and social media content.
eBlast and social media content cannot be altered or re-designed by the organization, with exceptions to date and location.
Organization's name must be presented with the order at the event in order to receive fundraising donations.
Please note, the use of coupons or other discounts reduces the profit your organization will receive.
Only pizza sales apply, not other menu items.
Violations may result in immediate cancellation of the event.