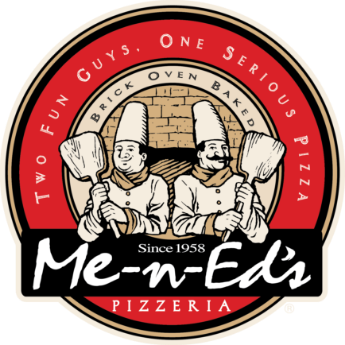 School Discount
Me-n-Ed's offers discount pricing to schools on purchases for classrooms, administration, class parties and certain other school events.
Pizza

Large 14"

One Topping

$

12

Plus tax

Two Topping

$

13

Plus tax

Three Topping

$

14

Plus tax
FOR SMALL CLASSROOM ORDERS, CONTACT YOUR LOCAL PARLOR.
FOR LARGE ORDERS, PLEASE CALL THE CORPORATE OFFICE AT (559) 432-0399.
Minimum for Delivery $12.00, limited delivery areas. School orders must be called in 24 hours in advance. Prices and selection subject to change without notice. No personal or parent purchases allowed at school support prices. Abuse of program may result in the school losing all discounts and/or programs. All pizzas must be ordered in school name and delivered to or picked up by the school. Pizzas must be purchased Monday - Friday during regular school hours. Some special events may qualify.